I've teamed up with Tiny Showcase once again for series 2 of Animal Atlas screen-prints, this time covering animals who have been affected by climate change in varying degrees. This time, we're donating a large portion of proceeds to the NRDC (Natural Resources Defense Council). The NRDC works to safeguard the earth: its people, its plants and animals, and the natural systems on which all life depends. Since 1970, the organization has combined the power of more than two million members and online activists with the expertise of some 500 scientists, lawyers, and policy advocates across the globe to ensure the rights of all people to the air, the water, and the wild. Posters are 24" x 18", and only $25 each, or $65 for the set of 3. More information, and available to purchase here: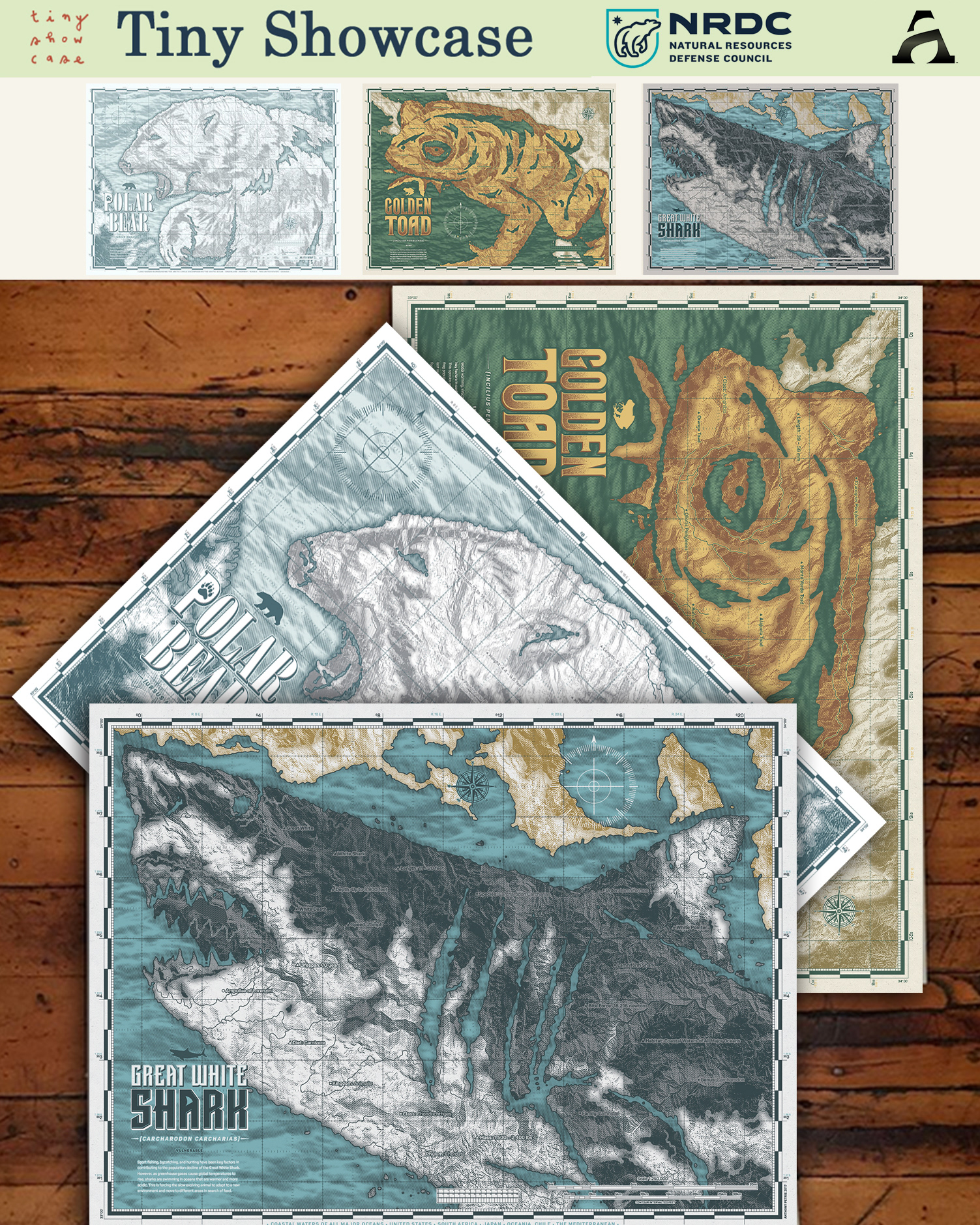 Animal Atlas II: Polar Bear, Golden Toad, and Great White Shark are all editions of 100 screen prints by Anthony Petrie. With a border for framing, the artwork is trimmed to fit a standard 24" wide by 18" tall poster frame. The archival print was created by Providence's Head Light Hotel and Tiny Showcase and ships with a numbered and stamped Tiny Showcase certificate of authenticity. The archival artwork has been printed on a heavy 270gsm archival print making paper.

"Polar Bear" is a three-color print with an icy-sparkle/gloss overprint. "Golden Toad" is a five-color screen print. "Great White Shark" is a four-color screen print. All are sized to fit a standard 18" by 24" poster frame and ship with a numbered certificate of authenticity.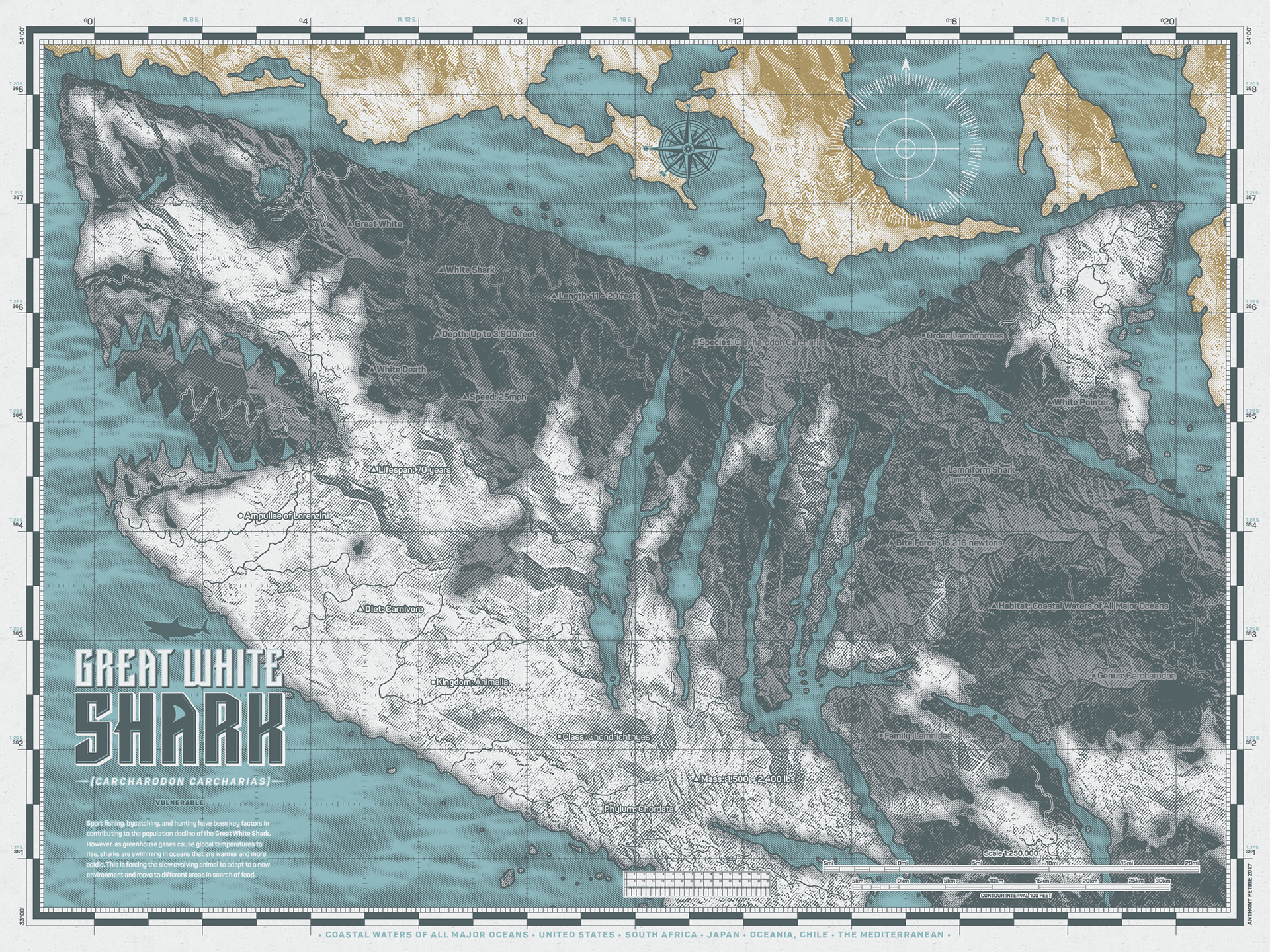 Great White Shark: VULNERABLE
Sport fishing, bycatching, and hunting have been key factors in contributing to the population decline of the Great White Shark. However, as greenhouse gases cause global temperatures to rise, sharks are swimming in oceans that are warmer and more acidic. This is forcing the slow evolving animal to adapt to a new environment and move to different areas in search of food.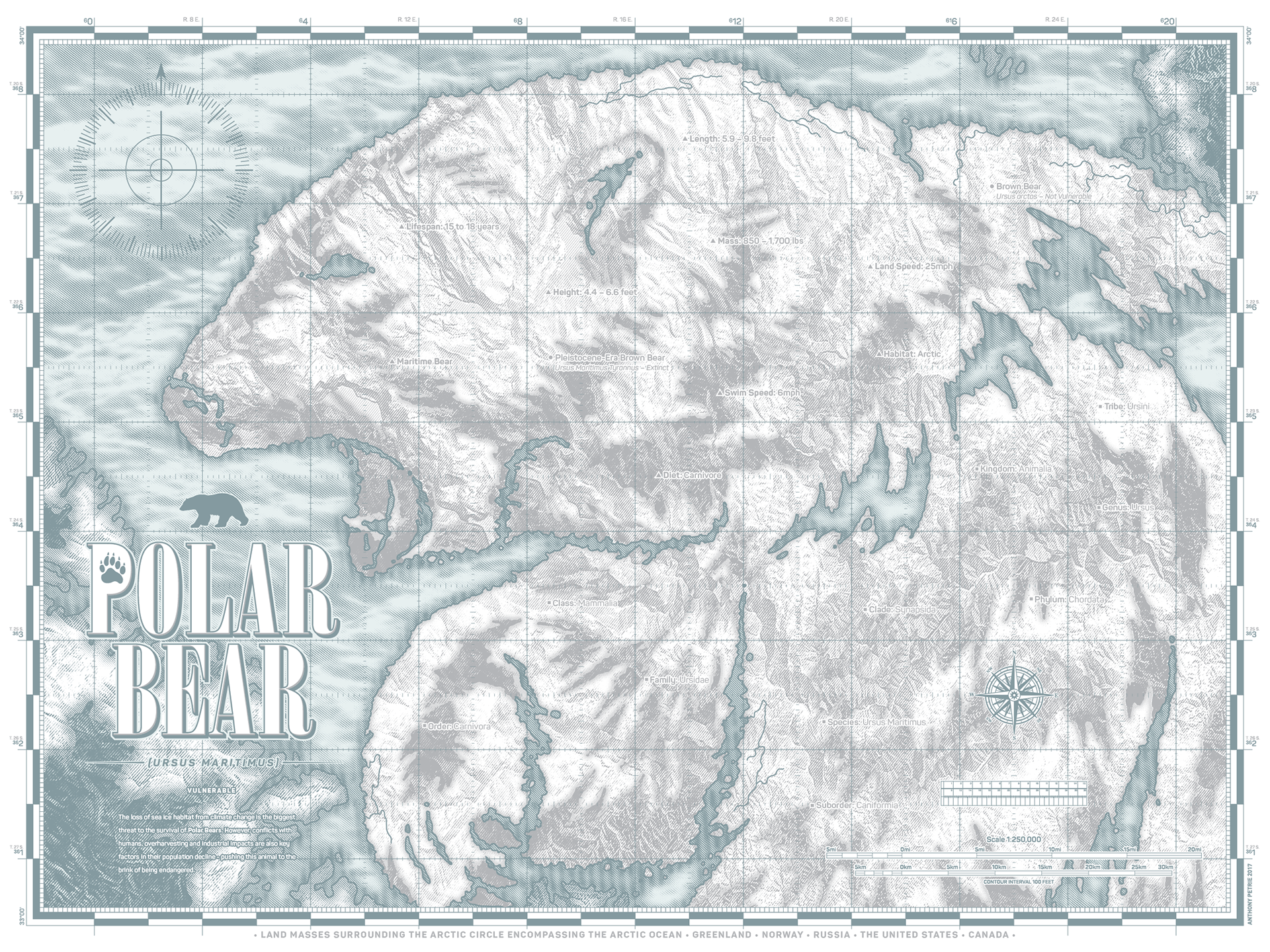 The loss of sea ice habitat from climate change is the biggest threat to the survival of Polar Bears. However, conflicts with humans, overharvesting and industrial impacts are also key factors in their population decline - pushing this animal to the brink of being endangered.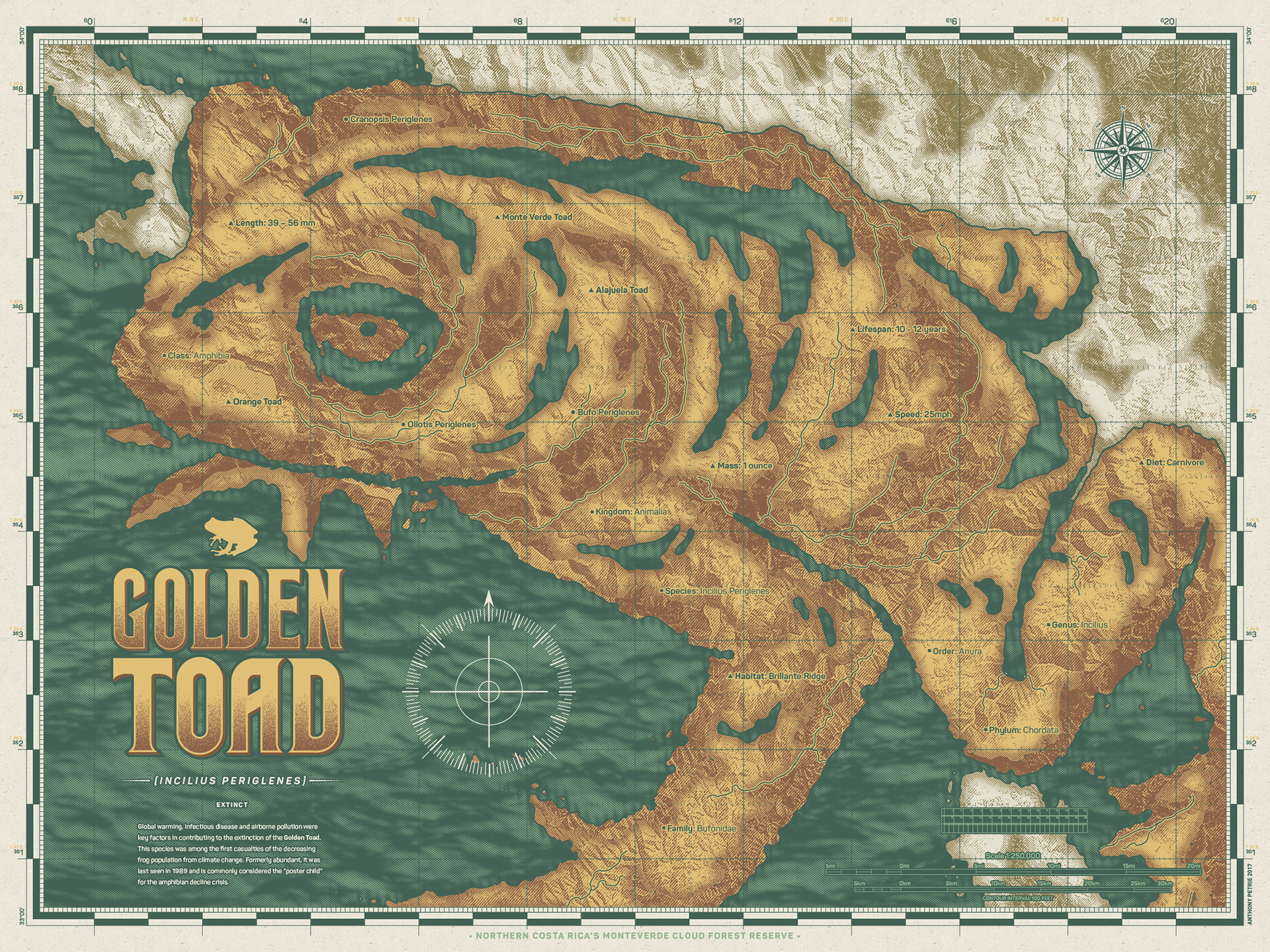 Global warming, infectious disease and airborne pollution were key factors in contributing to the extinction of the Golden Toad. This species was among the first casualties of the decreasing frog population from climate change. Formerly abundant, it was last seen in 1989 and is commonly considered the poster child for the amphibian decline crisis.