Official show logo for Nickelodeon's new animated series, Harvey Beaks. ©2015 Nickelodeon.
The logo went through many title changes through the course of the project. I tried to keep the direction and overall feel consistent throughout each iteration. The challenge was creating a logo that was to be used across different mediums including television, web and consumer products, that really felt like the show and was compelling to a children's demographic. The following are some initial hand sketches for type exploration: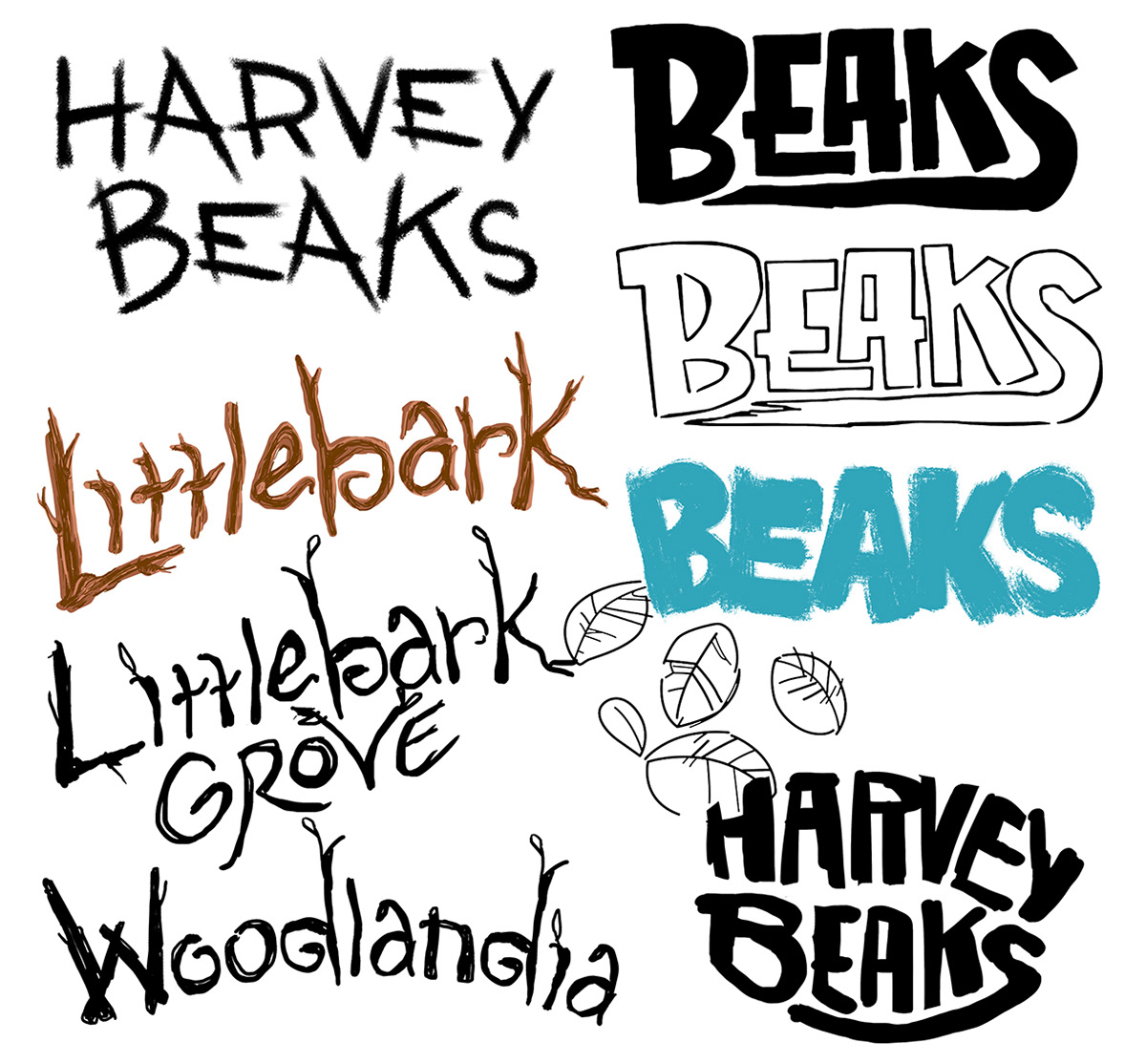 Sketch process for Harvey Beaks show title:
Alternate logo concepts for Harvey Beaks:
It was important not only to have the logo feel like it fit in with the unique art style of the backgrounds, but also to take on the individual characteristics of the main character, Harvey. These logos show various ways of incorporating the textures and line weights used in the animation, contrasted with a playful and legible type treatment.
Scrapped logo concepts for previous unused titles:
One of the more interesting parts of creating a logo for television use, is that it needs to be translated into different languages as well. I think Norwegian is my favorite...